Jaeger-LeCoultre Geophysic


Jaeger-LeCoultre produced the Geophysic in anticipation of the International Geophysical Year, which ran from mid-1957 through 1958. Some 67 countries officially participated in a variety of experiments and observations of geophysical phenomena such as aurora, geomagnetism, glaciology and solar acivity. Apparently the Geophysic was often presented as a sign of hommage, for example being given to the crew of the first nuclear-powered submarine, the US Nautilus, after their successful first voyage under the north pole in 1958. Less than 800 examples were manufactured in total, in stainless steel and gold.

Intended as a tool watch, the dial is exceptionally simple, with clear printing and applied steel numerals and hour markers. The hands are fabulous, steel hollowed index design, allowing the minute hand to actually frame each minute-marking as it passes; I have no watch for which it is easier to set the hands precisely. Likewise, the second hand sports an arrow tip, making it easy to locate and follow despite the overall monochrome design of white dial and white metal. The case is about 35mm diameter, and of a very modern sort, integrating bezel and lugs, and polished except for the sides which are brushed. The original back incorporates an additonal anti-magnetic dust cover, appropriate to its expected usage.



Click the pictures for even larger!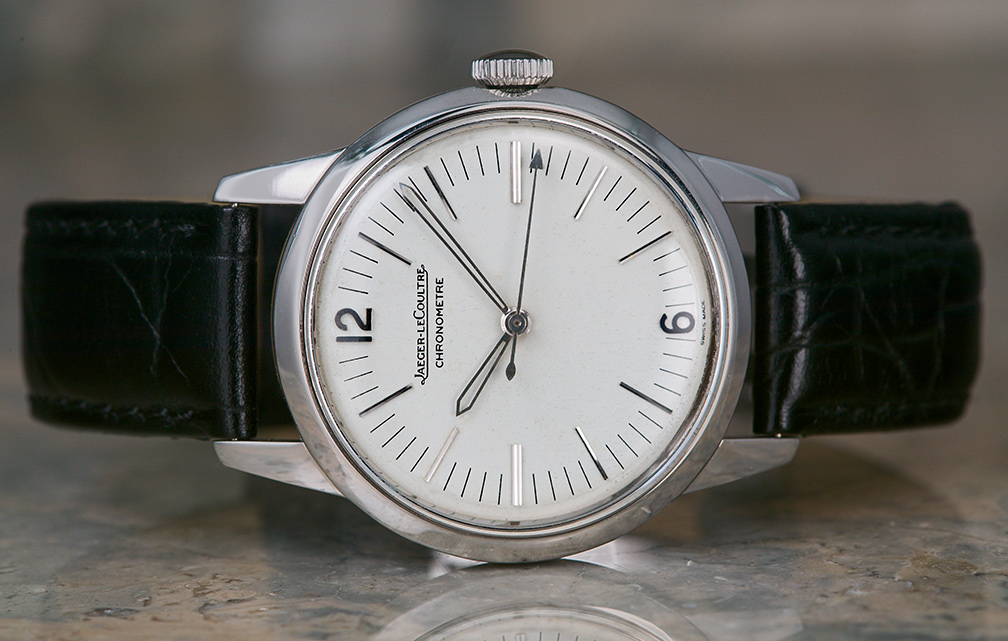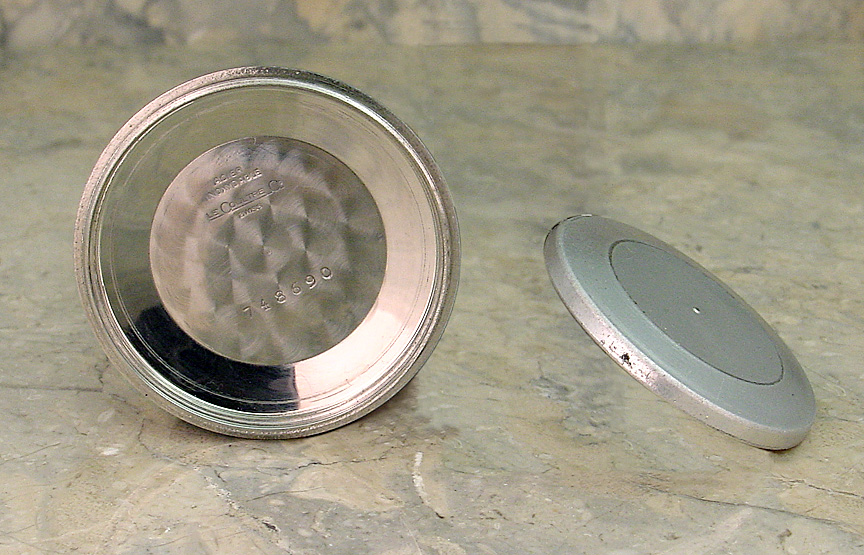 The real highlight here is the movement, designated 478/BWS/br. While I am still researching the full meaning of this nomenclature, I believe this indicates the version of caliber 478 with fine regulation, stop-seconds (when the crown is pulled), 4 adjusting screws in the balance and a Breguet overcoil hairspring. It is apparently the most highly realized version of a series of 12 1/2 ligne (about 28mm diameter) JLC movements stretching back to about 1940, and has been fully adjusted. There is nothing particularly decorative about its finishing, but a close inspection reveals the attention lavished upon the details in pursuit of accurate and consistent running. For example, note the carefully beveled rim and arms of the gears, and of the balance wheel. The jewels and pallet stone are exceptionally clear, and the edges of the gear teeth and of the bridges are free of any burrs or excess metal.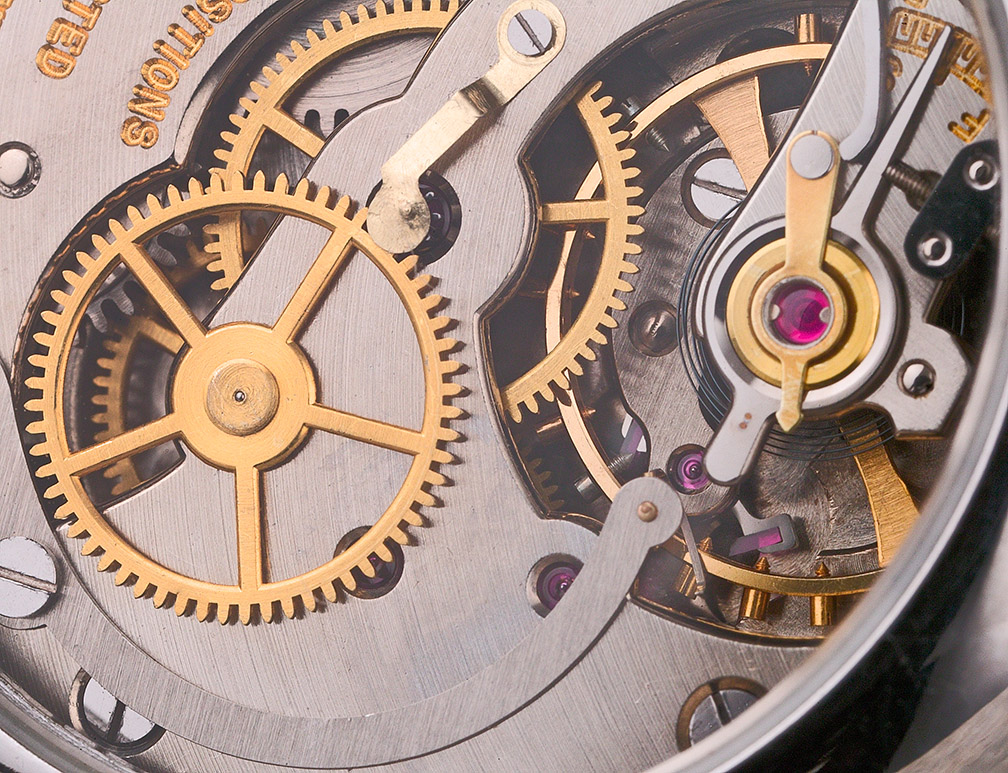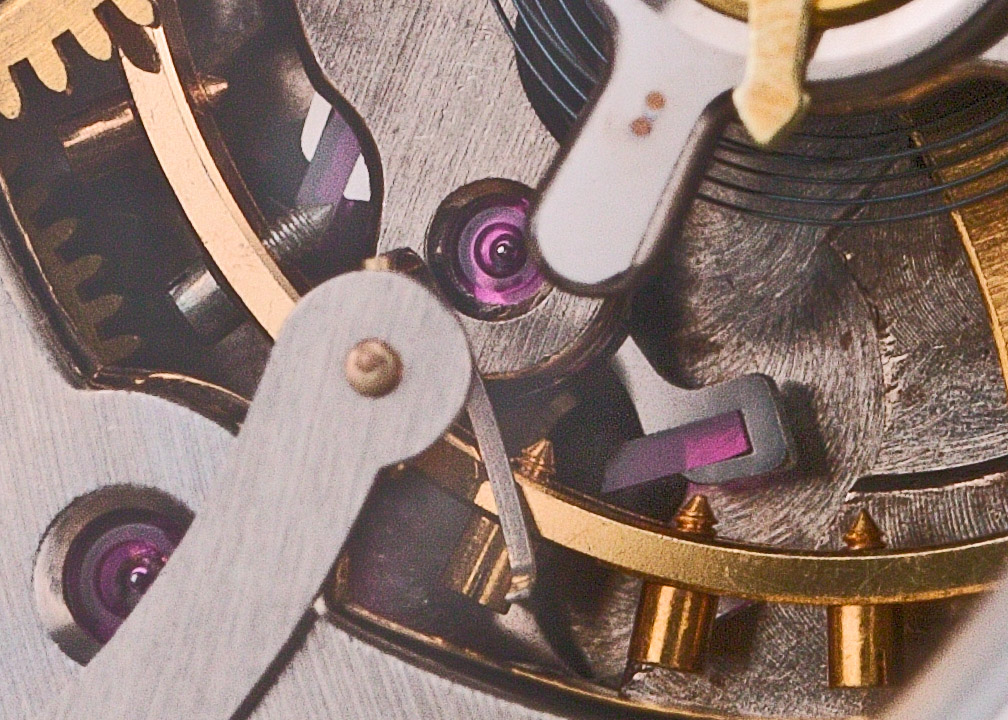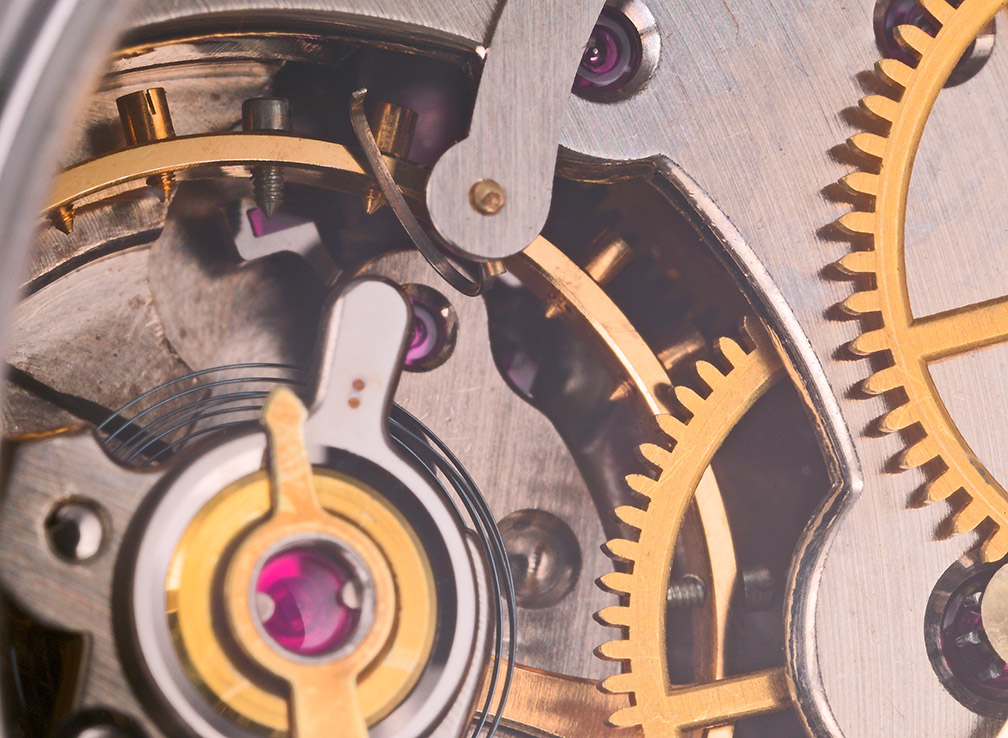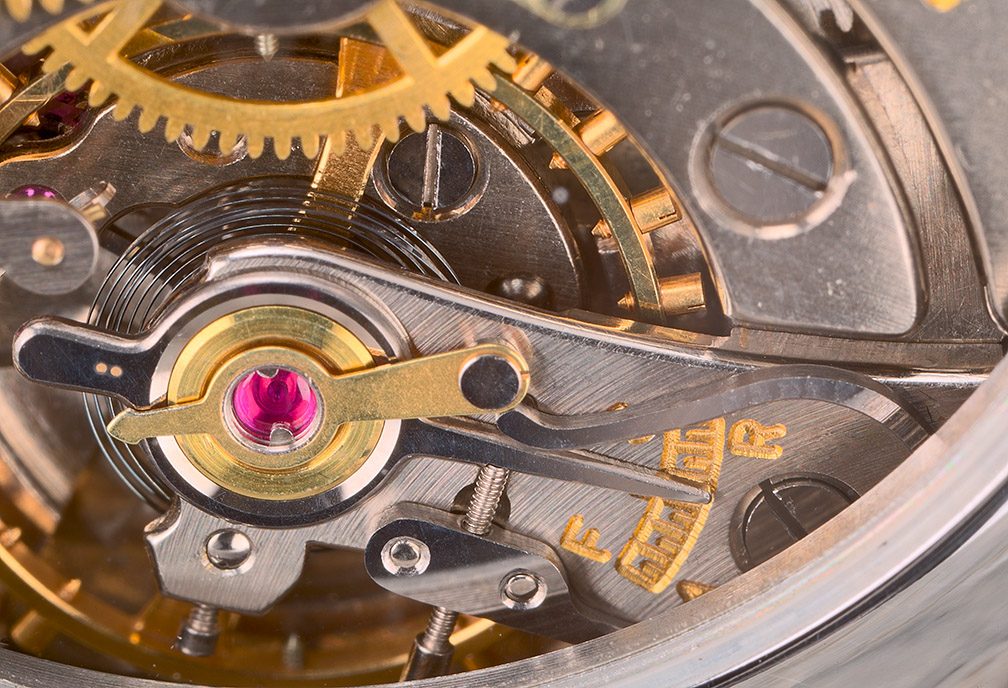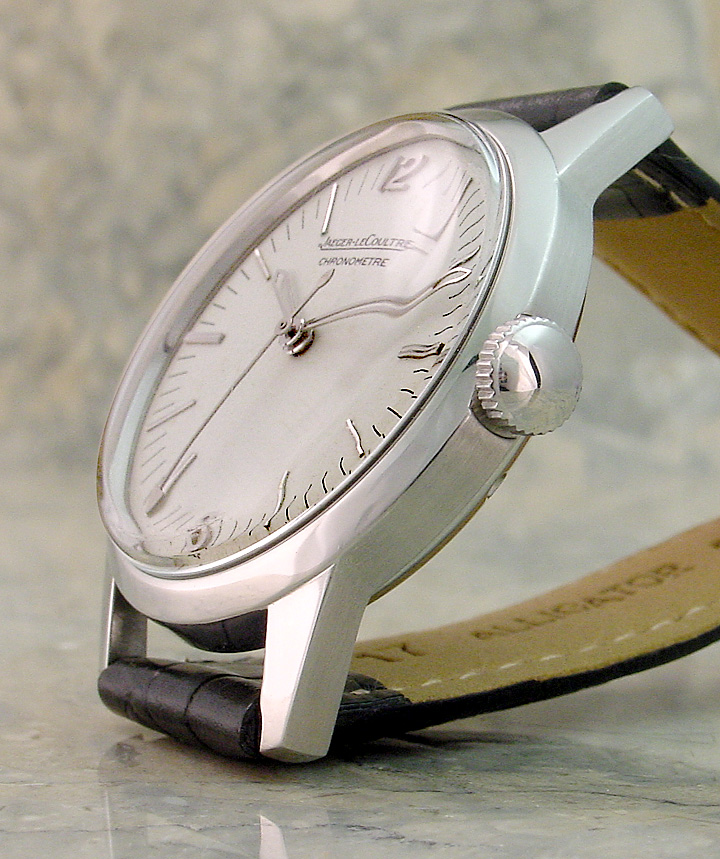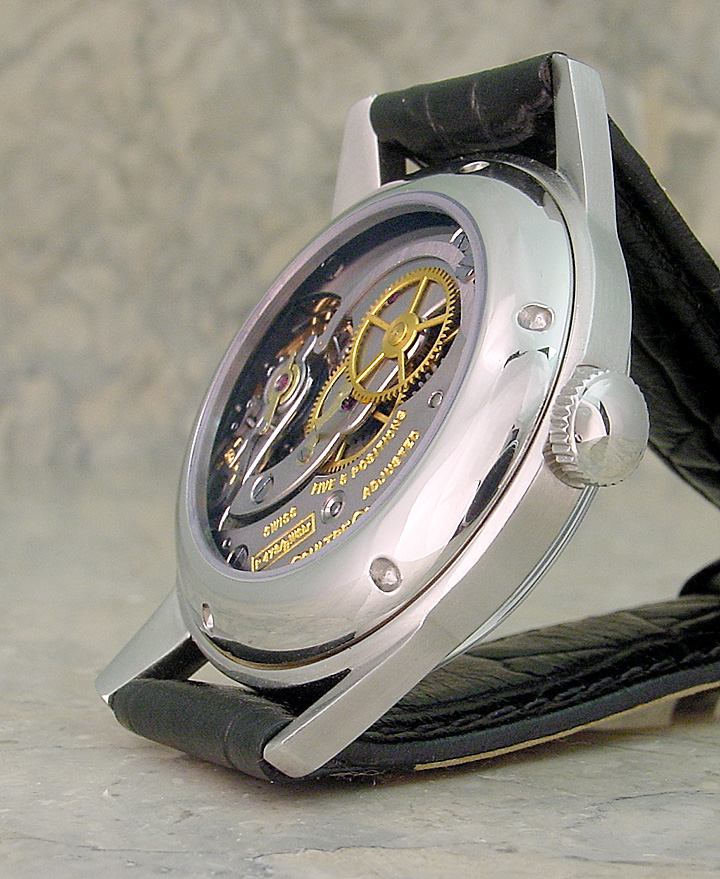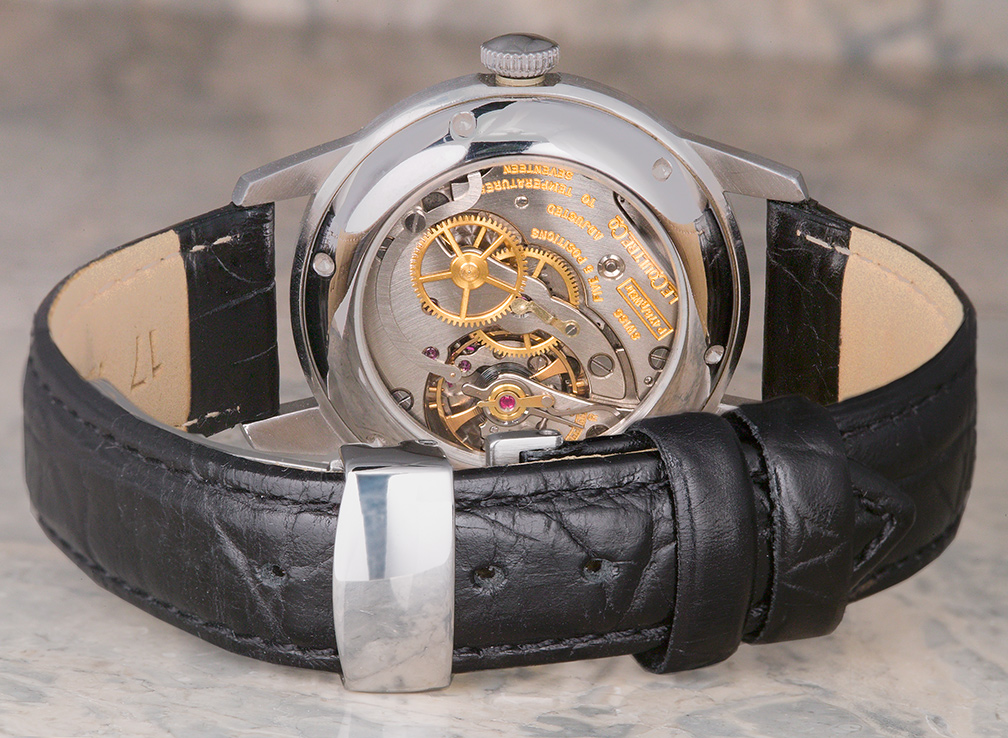 Please check out the rest of my watch Articles and pics:

I hope you enjoyed this!

SteveG
February 5, 2003



All content Copyright asserted 2003, 2004, 2005, 2006